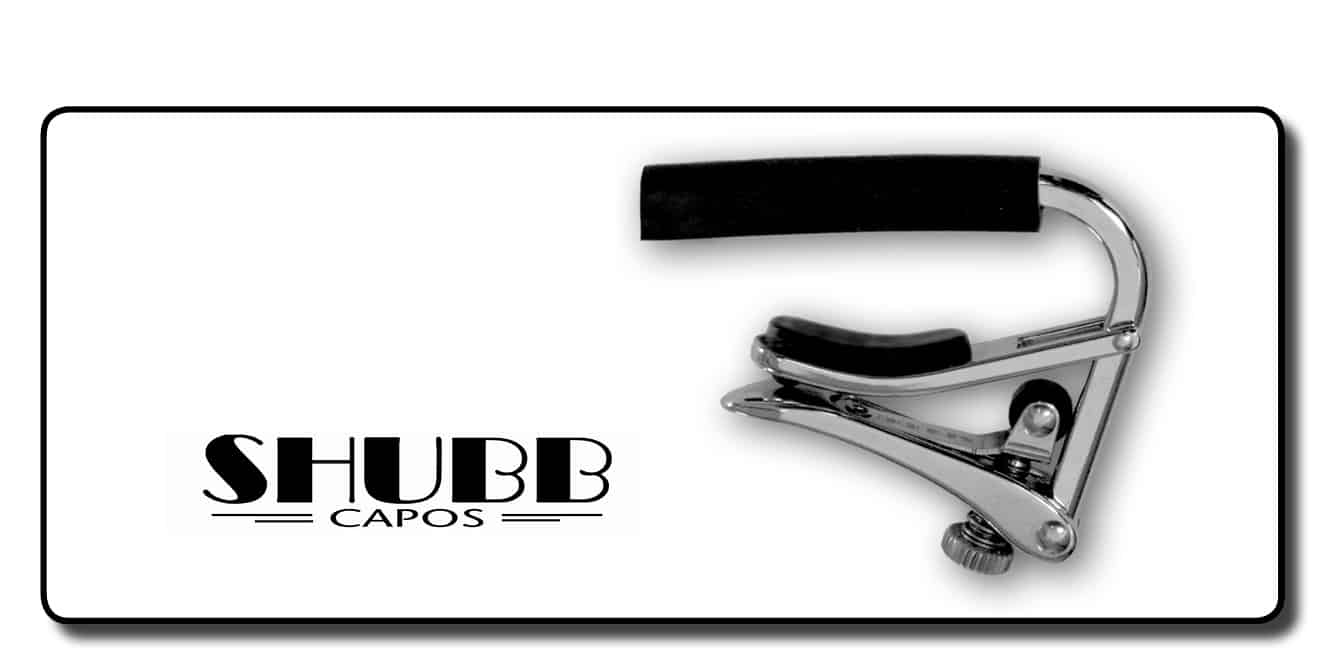 Mountain Highway endorses and is endorsed by Shubb Capos, which produces a high quality line of capos for guitars, banjos, dobros, and other instruments. We use them exclusively in our practices and performances, and recommend them because they are good-looking, effective, and easy to use.
The first thing you'll notice about a Shubb Capo, ironically, is it's not very noticeable. That's because of its low profile and sleek design. Rather than standing out and sticking up from the instrument, a Shubb capo nearly disappears with its close conformity to the neck once it's in place. This gives the instrument a cleaner look.
The most important feature of the Shubb is its roller design, which allows dialing up just the right amount of grip for the instrument you're playing, and permits clicking it on at a moment's notice without having to re-adjust for each use. This feature not only saves time between songs in a set, but also prevents buzzing or over-tightening.
We've used other capos in the past, but the cool features of Shubb's products out-perform the competition. We highly recommend you give one a try. Click here to visit Shubb's website to order yours. You'll be glad you did.