Mountain Highway's CD "Classic" is available by mail, digital download, and on your favorite streaming app. Read details below and listen to song excerpts at the bottom of the page.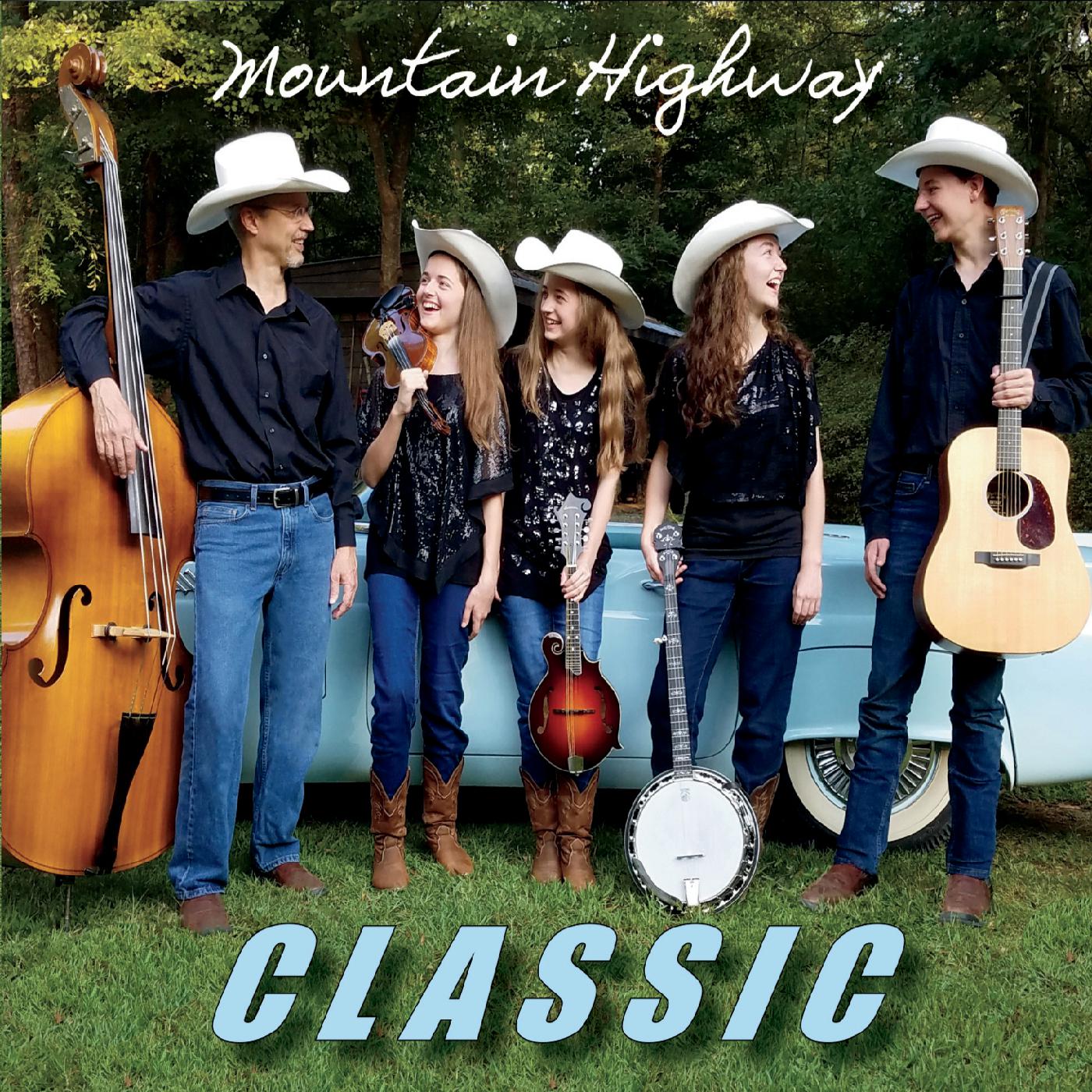 CD by mail: [Link] | Amazon Music: [Link] | Apple Music: [Link] | iTunes: [Link] | Spotify: [Link] | AirPlay Direct: [Link]
Some things in life are so special that they evoke powerful emotions, especially after a little time has passed. Classic cars, movies, and songs impact generations of people, defining the eras in which they were conceived. Mountain Highway's latest CD, "Classic," contains our renditions of some of our favorite classic songs written and/or performed by the Carter Family, Flatt & Scruggs, the Osborne Brothers, and others. We hope you enjoy listening to these songs as much as we enjoyed recording them.
CONTENTS:
Old Home Place (Mitch Jayne, Dean Webb – 1963)
Doin' My Time (Jimmie Skinner – 1948)
Muleskinner Blues (Jimmie Rodgers, Vaughn Horton – 1930)
Gonna Be Moving (Randall Hylton – 1977)
Wildwood Flower (A.P. Carter – 1928)
Big Spike Hammer (Pete Goble, Bobby Osborne – 1965)
Be Ready for Tomorrow May Never Come (Lester Flatt – 1954)
John Henry (Hylo Brown – 1957)
Foggy Mountain Top (A.P. Carter – 1929)
Ruby (Bobby and Sonny Osborne – 1956)
Will You Miss Me When I'm Gone (A.P. Carter – 1928)
Foggy Mountain Breakdown (A. Carisch, Earl Scruggs – 1949)
Original Release Date: February 16, 2020
Label: Mountain Highway, LLC
Copyright: ℗ 2020 Mountain Highway
Total Length: 26:08
Genre: Bluegrass
ASIN:
---
Sample the music on Mountain Highway's CD "Tradition" here: